Welcome to Technosmart Solutions
Technosmart Solutions brings to you AV (Audio / Visual), Video Conferencing Services, Digital Signage Solutions, Projectors dealers, Digital Display Solutions, and products in Thane, Mumbai, and Navi Mumbai. That seamlessly integrates audio, video, display, lighting equipment, and system controls. These applications such as boardrooms, conference rooms, auditoriums, training rooms, home automation, Information Display Systems. Partnerships with companies such as Panasonic, Polycom, Lifesize, Crestron, Samsung, JBL, Kramer, Lutron, etc. enable us to offer state of the art products and solutions.
We are the best service provider for video conferencing solutions in Mumbai, Thane and Navi Mumbai. We can help with all kind of AV solution in Mumbai and other cities.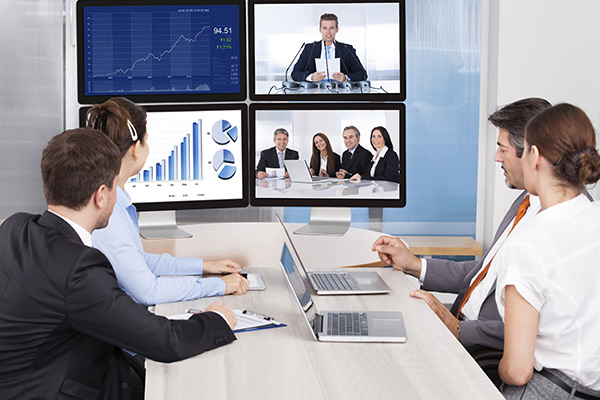 We are the system integrator company, Project Dealers, Professional Displays, Video Conferencing services Mumbai, Audio Visual Solutions,  CCTV, Video Door Phones, and Access control systems in Mumbai, Navi Mumbai, and Thane.
Integrated AV Solutions for;
Auditoriums
Boardrooms
Meeting Rooms
Conferencing Rooms
Training Rooms
Video conferencing Rooms
Complete Premise wide integrated AV Solution
Our Display Solutions and services includes;
· LCD and DLP Projectors
· LED displays
Audio and Video Conferencing Solutions
Multipoint Video Conferencing Solution
High definition Video Conferencing Solution
Desktop Conferencing Solution
Digital Display Solutions in Mumbai
Information System for Corporate
Branded Projector Dealers in Thane and Mumbai
Projector product and services
Projector dealers in Navi Mumbai